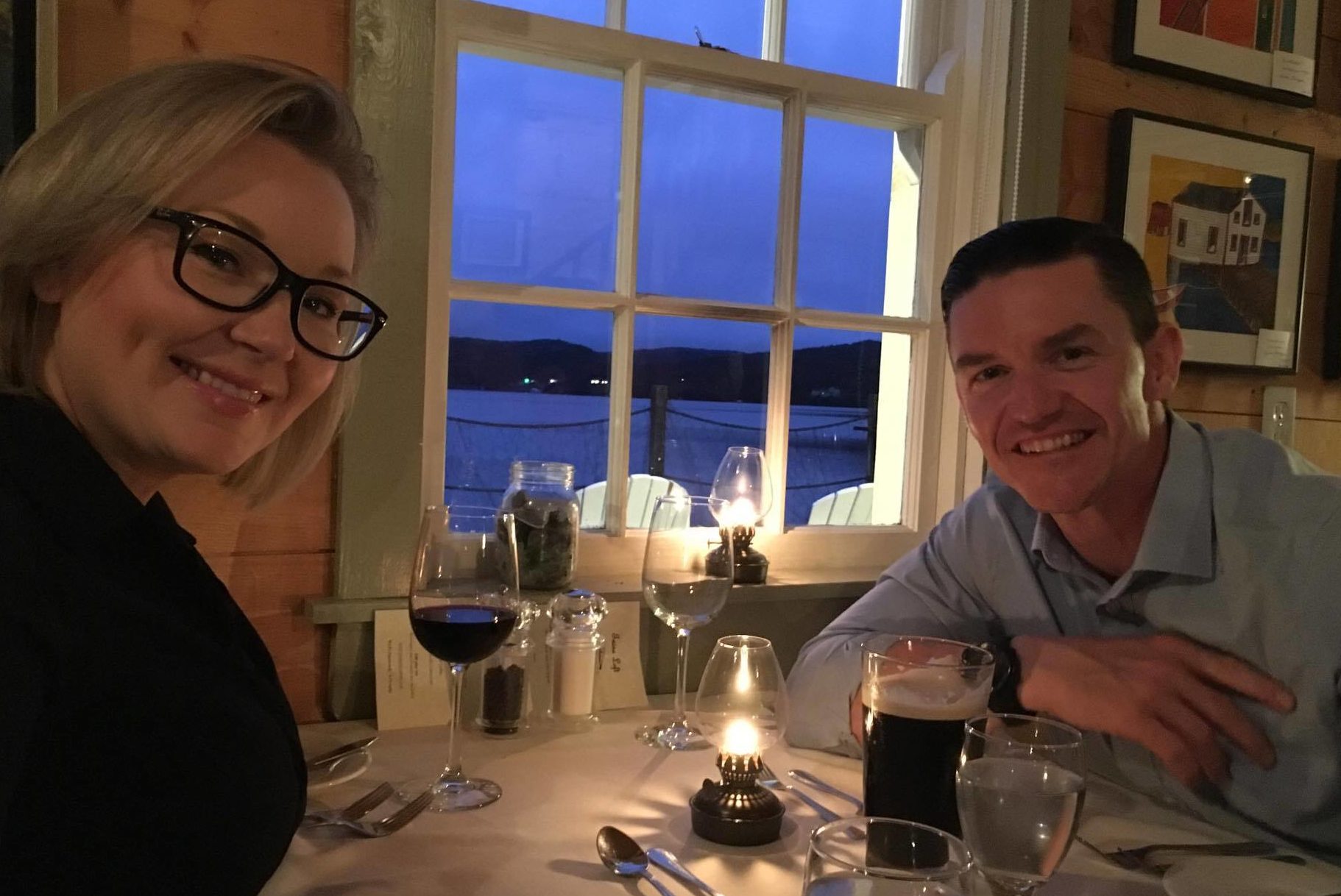 Help someone celebrate a special occasion with a gift certificate to the Artisan Inn or Twine Loft.
Gift Certificates can be purchased via our ONLINE BOOKING ENGINE.  If the amount you wish to purchase is not available please contact us directly.  You can either print the certificate and deliver it to the recipient or include the recipient's email and schedule it to be emailed to the recipient on a particular date.  You will have the opportunity to write you own message to the recipient on the gift certificate.
Accommodations:
Because the prices of our rooms and vacation homes vary, we suggest people purchase gift certificates of a monetary value versus "a night stay".  This also avoids the person with the gift certificate being limited to certain accommodations that may be full when they are looking to visit.
Monetary Gift Certificates can be used towards both accommodation and dining at the inn.
Pricing guide during the high season:
Rooms vary between $149-$225 plus 15% tax
Vacation Homes vary between $298 – $399 plus 15% tax
Dining:
Because our meals are a set price, you may purchase either a monetary gift certificate or a service gift certificate.  Monetary gift certificates can be purchased through the ONLINE BOOKING ENGINE and Dinner for 2 gift certificates must be requested directly by call or email.
For example
A gift certificate of $150 can be purchased and created through our website. You will have the opportunity to write a special message on the gift certificate and decide if you would like it emailed to you or set a specific date for it to be emailed directly to the recipient.
A gift certificate that shows no monetary amount and says "Dinner for 2" must be booked directly via email or telephone.
Dinner for 2 pricing
We can adjust the price appropriately for different part sizes

Should you decide to purchase a gift certificate for Dinner for 2, a 15% gratuity will be incorporated in the price of the gift certificate. This is because the guests will not be presented with a bill for payment at the end of the evening.
Dinner for 2 pricing (pricing may be subject to change based on 2018 rates)
2 X $49 3 course meal = $98
2 X 15% tax on $49 =  $14.70
2 X 15% gratuity on $49 = $14.70
Gift Certificate Total: $127.40
Using a Gift Certificate
A gift certificate that was purchased through our online booking system will display a code.  This code can be entered when making a reservation online to count towards your balance.  If the balance of your reservation is less than the total of your gift certificate, the digital copy of our gift certificate will automatically adjust the show the balance.  Please note that the value of the gift certificate used to secure the downpayment of the reservation will be treated as a regular down payment and cancellation policies will apply to the provided gift certificate. For example, if you use a $200 gift certificate towards a down payment for a vacation home and cancel the day before the reservation the amount for the deposit will not be credited back to the gift certificate.
If you plan to use a gift certificate for dining and you are not a registered guest of the Artisan Inn please provide your gift certificate code when you make your reservation.
If you have a service style gift certificate (Dinner for 2) or an older version of our gift certificates, Issued before March 2018 (these usually displaying a number starting with AI or TL), you must bring the physical gift certificate with you in order to redeem its value.
Charitable Donation Gift Certificate Requests:
We believe it is important to give back to the community that gives so much to us. Over the years we have donated thousands of dollars to a wide variety of organizations and individuals. We wish we could say yes to every request we receive from not-for-profit organizations for donations, however, we have to work within our charitable donations budget and prefer that certain organizations can count on us for annual donations.  For this reason, we have set out various guidelines for who we allocate our charitable budget to.
Our top priorities are supporting organizations that contribute to our immediate community (The Trinity Bight Region) and supporting the requests of our 20 plus staff members to donate to organizations that they depend on or they heavily invest their time helping.
If you would like your organization to be considered for our charitable donations budget (either a monetary donation or a gift certificate), please answer the following questions to help us determine if your organization is one of the best fits for our program.
Please Describe the organization you are fundraising for.
What is your (the person requesting the donation) involvement with the organization?
How does the work, done by the organization you are fundraising for, impact the Artisan Inn and Twine Loft or the Trinity Bight Community?
How will the donation from our business generate revenue for the organization?
Will it be used
In a silent or live auction?
As a raffle prize or door prize to entice higher registration at your event?
As a prize to a contest winner?
Other
How will the money earned from our donation be spent? 
Is this a one-time event or an annual event?
When do you need the requested gift certificate?
WHO TO CONTACT
Please email your requests to info@trintiyvacations.com
We prefer you contact us with gift certificate requests by email rather than phone so we may keep your information on file in case we increase our budget in the future or an organization that traditionally depends on an annual donation no longer requires our assistance.