Information regarding the following can be found on this page
General Information
Sample menus
Catering to allergies
Dining with children
Accessibility
Making reservations
For comprehensive information regarding hours of operators visit ABOUT TWINE LOFT
General information regarding evening dining
The Twine Loft serves as the dining room for the Artisan Inn, however, we are licensed to serve the public and accept reservations for those not staying at the inn.  Our restaurant is recommended by Where to Eat in Canada and is a recipient of the Newfoundland and Labrador Restaurateur of the Year Award.  Our Mission is to be more than just a place to eat, but to create an experience that combines a uniquely Newfoundland atmosphere with local flavours and genuinly professional and friendly service.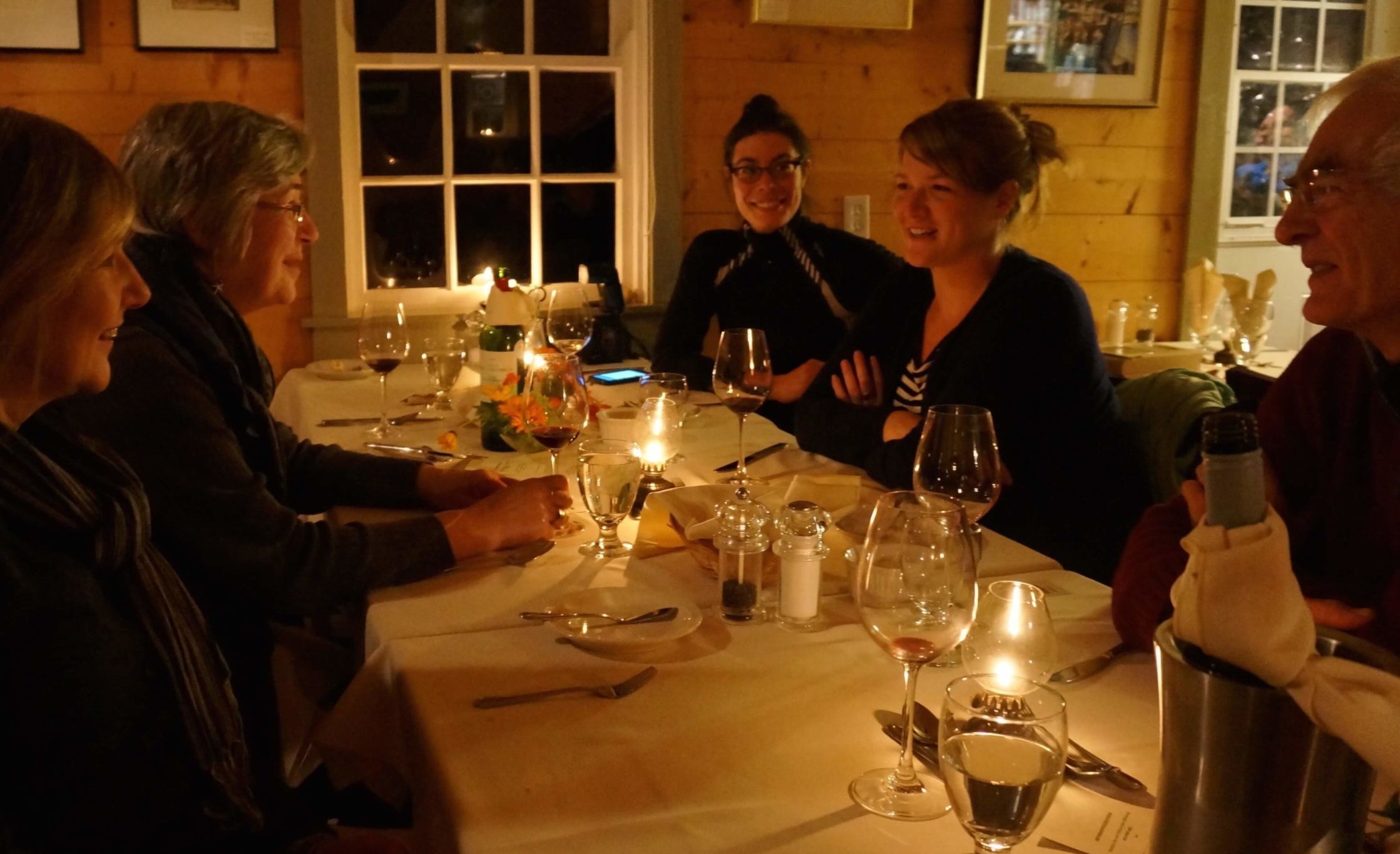 Because of our small kitchen size, we have decided to focus on a small, but well-prepared menu each night. Guests are served a three-course meal with a choice between 2 appetizers, 2 main courses (usually a meat or fish option), a dessert and choice of tea or coffee. 3 course Vegan, Vegetarian, Celiac and Lactose-free menus can be arranged in advance. Please see the section below regarding dietary restrictions. All guests must pre-select their main course option the morning of the reservation and will be sent their choices the evening prior by email.

Examples of a 3 course Twine Loft dinner
Please note this may not be your option on the day of your meal
Appetizer
Choice of Cod Chowder or Warmed Spinach and Bacon Salad with Maple Dijon Dressing 
Main Course
Quidi Vidi Honey Brown Beer Braised Lamb Shank served with Roasted Root Vegetables and Caramelized Onion Mashed Potatoes
or 
Fresh Local Cod en Papillote served with Sauteed Asparagus and Roasted Lemon Potatoes
Dessert
Blueberry Lemon Torte 
Tea or Coffee

Catering to your dietary needs
We understand that set menu dining can sometimes be difficult for clients with special diets or allergies.  For this reason, the Twine Loft has developed special gourmet menus for those with such needs.  Because we require our guests to identify any allergies when they book and to contact us the morning of their reservation to pre-select their main course, we are able to have a lengthy discussion in advance so that when guests arrive for dinner they can relax and enjoy the experience.  
We do request that when discussing dietary concerns guests clearly identify between a severe dislike, an intolerance and an allergy.  This is not only because our staff go to great lengths to cater to these requests, but defining a dietary choice or dislike as an allergy can often cause misconceptions regarding allergies and their severity which can be harmful to future guests.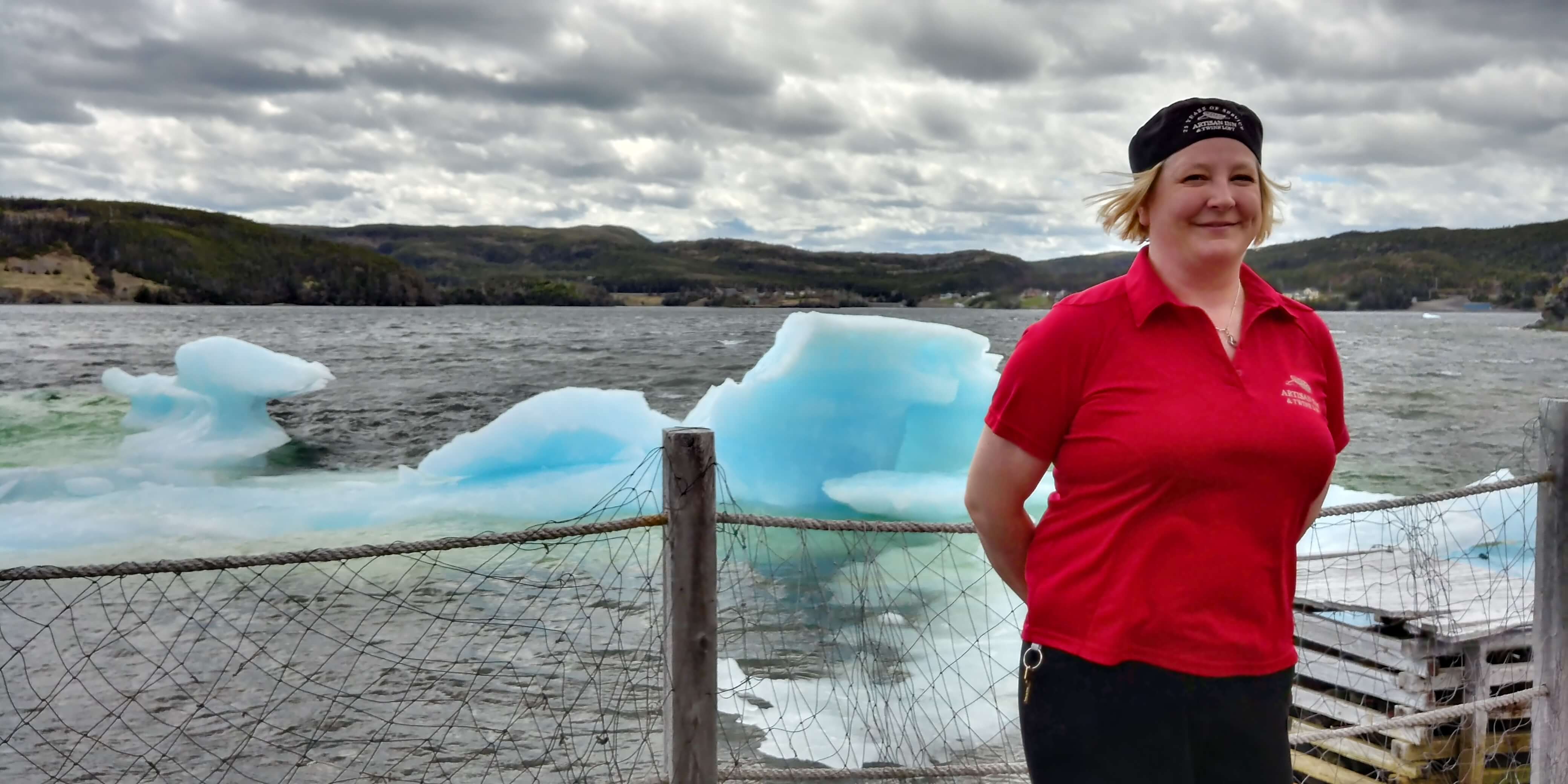 Example of a 3 course Vegan Menu at the Twine Loft
Please note this may not be your option on the day of your meal
Appetizer
Carrot Orange Soup
Main Course
Lentil Ragout on a Bed of Rice
Dessert
Blueberry Sorbet
Tea or Coffee

Dining with young children
Minors may only dine at the 5:30 sitting during the regular season or the 7:00pm sitting during the shoulder season. For children under the age of 12 who will not try the Twine Loft menu, we will offer 1 simpler child-friendly option that evening (often mac and cheese, grilled cheese or chicken fingers).  
The Twine Loft is a small intimate dining space and while we do welcome children, we are not a "family style" dining establishment. Please consider whether or not our dining experience, which usually lasts for 2 hours in cozy room, is one that is appropriate for your child.
In consideration of the other guests in the dining room, we encourage parents to discuss with their children appropriate fine dining behaviour before coming to the Twine Loft.
In particular, we ask that parents do not allow their children to run on the outside deck for safety and sound reasons and should you provide a phone or tablet to your child at the dinner table, we ask that the volume is turned off or headphones are provided.  Colouring books and crayons are available by request.    
Dining with babies
The Twine Loft has 1 high chair.  If you require it please let us know when you reserve.  Should your baby become restless during dinner and require a walk around, parents are welcome to bring their babies upstairs to the loft where there is space to walk and comfortable chairs to sit in. 
Happy Hour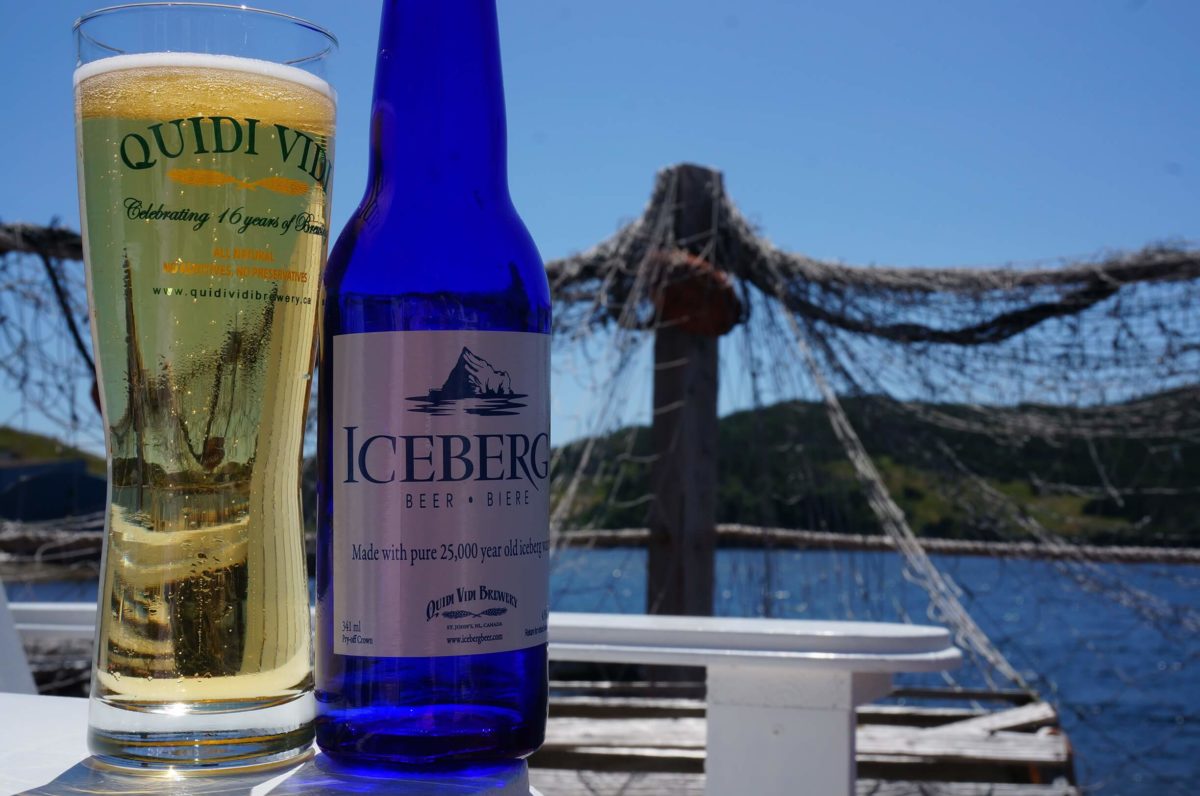 The Twine Loft offers a daily Happy Hour with special drink prices to be enjoyed on the waterside deck or in the upstairs loft. More information on Happy Hour and our beverage program can be found on our Beverage Menu and Happy Hour Page
Accessibility
The first floor of the Twine Loft (the dining room) is wheelchair accessible. We have 1 wheelchair accessible washroom and the deck is wheelchair accessible as well. If you or someone in your party uses a wheelchair scooter or walker, please inform us in advance and we will arrange for the closest parking spot possible.  
Should you or someone you are travelling with be differently-abled, do not hesitate to discuss ways we can better serve you when you make your reservation, or when you are on the premises.  It is our goal to provide the best dining experience to everyone we serve and continuously educate ourselves on best practices. 

Making a Reservation:
Directly
Guests can contact the Twine Loft at 1-709-464-3377 to make a dinner reservation.  Our building is open from 8am-10pm during most days in our season (May-October) so if you are in the area you can stop by to reserve.
Online Reservation Requests
Through our online booking system, you may make a dinner reservation request.  This is a request only and is not a confirmed dinner reservation until you receive a confirmation email from us.  Please do not use this system if you are making a booking for the same day as it may not be seen in adequate time.